Buckeye
Partners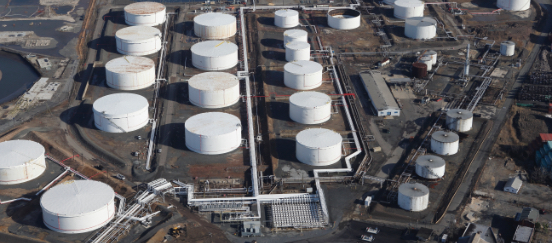 The Customer Challeng
e
As one of the largest independent liquid petroleum products pipeline operators in the US, Buckeye Partners required an industrial contracting services provider to lead a series of major projects at multiple plant locations over a period of several years.
Buckeye needed a service provider with a strong track record of flawless project execution in the energy industry, as well as proven expertise in industrial pipe fabrication, installation and layout services. The scope of services Buckeye sought was substantial, encompassing projects at its Perth Amboy and Port Reading facilities in New Jersey and Peotone operations in Illinois. The capstone project was the modernization of the Perth Amboy plant, requiring thousands of intricate welds.
The Sylvan Solution
Backed by two decades of experience serving energy sector clients, Sylvan drew on its extensive manpower, design/engineering, pipe fabrication and installation capabilities to ensure on-time and on budget delivery for the three successive Buckeye projects.
In particular, the Perth Amboy Modernization Project required over 2,500 precision welds with a rejection rate of less than one percent. Executing quickly while maintaining meticulous attention to detail, Sylvan fulfilled the exacting demands of this and all other projects for Buckeye, enabling the company to maximize production to meet customer demand.
The Result
Despite aggressive schedules and the need to manage pipe fabrication, installation, and layout services all in tandem, Sylvan rose to the challenge, delivering the projects successfully without any issues or incidents.
In fact, Buckeye specifically praised our work on the complex Perth Amboy Modernization Project, noting Sylvan's "dedication and determination to seeing this massive project to completion."
It's one more reason why Sylvan continues to be the service provider of choice for so many companies and contractors in the energy industry.