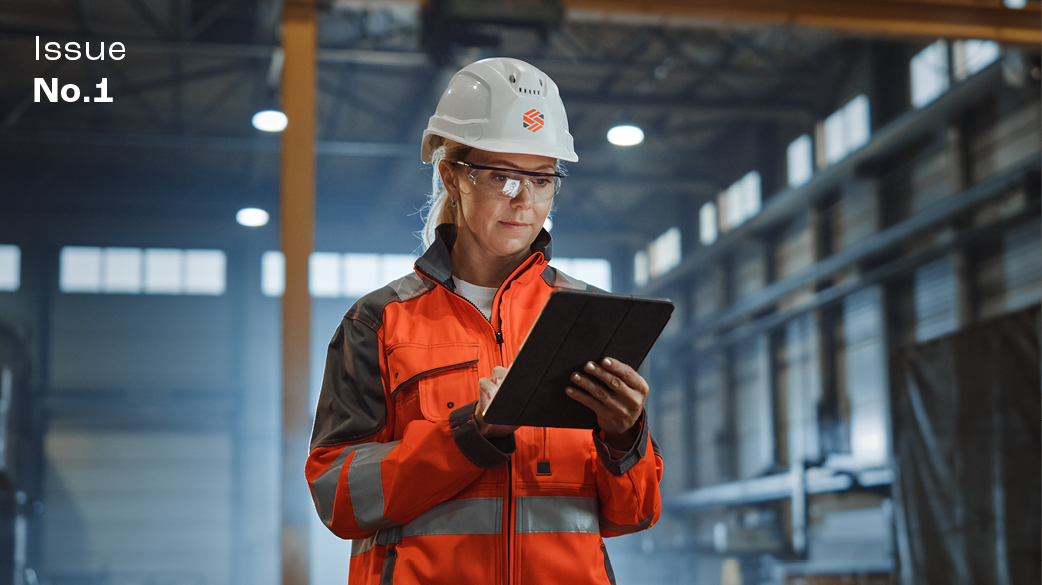 Quarter 1
Newsletter
Welcome to Sylvan's first issue of our quarterly newsletter! Our goal is to give you closer insight on the work we do and services we provide, while also touching base on safety, project progress, and our company culture.
As we begin a new year full of promise and opportunity, I'd like to take a few moments to reflect back on 2021.
It was a challenging year as the pandemic continued to evolve and impact our daily lives in a variety of ways. Yet, throughout it all, 2021 also marked a year in which we further grew and evolved as a company. And it was all made possible by your commitment, energy and focus.
For that, I say thank you to each and every one of you. Your dedication and desire to deliver for our clients never ceases to amaze me.
Whatever 2022 holds, I am confident that we will continue to thrive.
Again, thank you. I hope you enjoy our first issue.
Robert Metz
President & CEO

---
2021: A Year in Review
Safety
Our solid track record for safety continued in 2021 thanks to the dedication and care exhibited by our entire team. Here are a few key metrics:
900,000 Man Hours
66 Safety Call Hosts
225+ Safety Share
Reached our 250th Safety Call
No serious injuries or first-aid all year
Entire Safety Team certified to teach various training classes
0.57 EMR
Company Developments
GLM Acquisition – Strengthening our ability to be a one-stop resource for all industrial needs, Sylvan acquired Great Lakes Mechanical (GLM) in May 2021. This Detroit-area mechanical contracting company brings decades of HVAC experience to Sylvan, enabling us to provide added expertise and capabilities to our clients.
Conveyor Group – Established in February 2021, our Conveyor Group further advances our ability to help clients succeed. Building on our reputation for quality, reliability, and safety, this group offers a full range of services, including:
Design, Build and Installation
Industry-Leading Project Management, Engineering, Fabrication, Assembly and Systems Integration
24/7 Service, Parts and Troubleshooting
Value Engineering, Value Analysis and Cost Optimization
Diversity Spend Initiative
Low-Cost Country Sourcing Plan
Conveyor Refurbishment and Health Assessment
Community Involvement: Giving Back for the Holidays
Dearborn, MI
LA SED – Operation Joy
Latin Americans for Social and Economic Development (LA SED) is a non-profit organization serving Hispanics and residents of Southwest Detroit since 1969. This organization assists people in a wide variety of ways, including educational advocacy, citizenship classes, and translation services.
Each year, LA SED hosts an event through which we have the opportunity to adopt a family and provide clothes and toys. This holiday, Sylvan adopted a local family with two young girls. Thanks to our team's generosity, we donated over $600 for toys, crafts, and clothes for our adopted family. Thank you to everyone who contributed!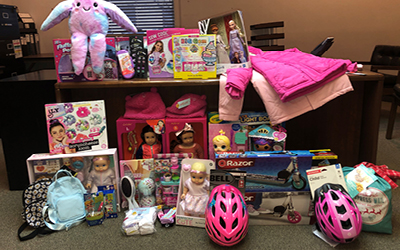 Pontiac, MI
Lighthouse
Working to alleviate poverty in Southeast Michigan, Lighthouse is an organization that provides direct services to those in need. This includes emergency shelter, food distribution, housing assistance programs, supportive services, and follow-up care. The Sylvan team in Pontiac donated approximately $1,000 worth of items, including shampoo, toothbrushes, toothpaste, canned goods, cleaning supplies, baby wipes, and much more! Thank you to everyone who helped make this possible!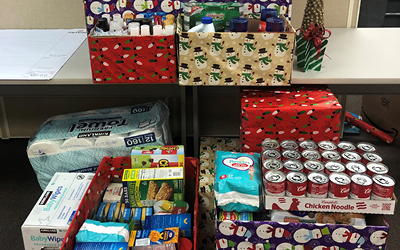 Nashville, TN
Second Food Harvest for Middle Tennessee
Sylvan's Nashville Office employees participated in a food drive for Second Harvest Food Bank of Middle Tennessee, one of the largest food banks and distribution centers in the US. In 2020, Second Harvest distributed over 41 million pounds of food to more than 460 partner agencies – providing more than 36 million meals to children, families, and seniors throughout a 46-county service area. Our donations to this organization will stay in our county, directly helping neighbors in need.
We are proud of our Nashville Team for their generosity and participation in this event. We also thank Messer Construction Company for their contribution to this effort. When they learned about our Food Drive, joined our donation effort, and with their contribution we provided Second Harvest with five containers of food items for those in need. The Nashville Office also donated $500 to the Marine Toys for Tots program to help provide Christmas presents for children.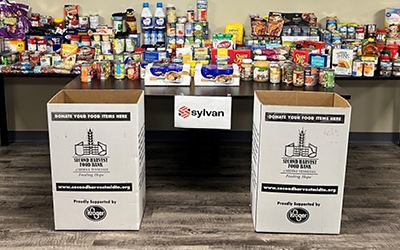 Knoxville, TN
Toys for Tots
Our Knoxville Office collected toys for the Marine Toys for Tots foundation (TFT) this holiday season. TFT assists the U.S. Marine Corps in providing hope to economically disadvantaged children at Christmas. Serving as a toy collection and distribution center, Sylvan collected 7 bicycles and 7 boxes filled with toys for families in need.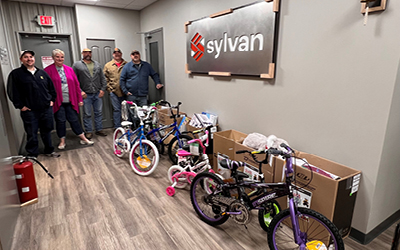 Windsor, ON
Welcome Centre Shelter for Women & Families
The goal of the Welcome Centre Shelter (WCS) is to help alleviate the impact of homelessness and poverty, by providing emergency shelter and transitional supports for women and families experiencing or at-risk of homelessness. WCS assists those in need with securing safe and affordable housing, as well as employment opportunities and support focusing on resilience and empowerment. Our Canadian Office raised $6,000 for this worthy organization. This money will help fund vital services, as well as provide clothes, toiletries, bus tickets, and more for women and children in need in the Windsor-Essex community.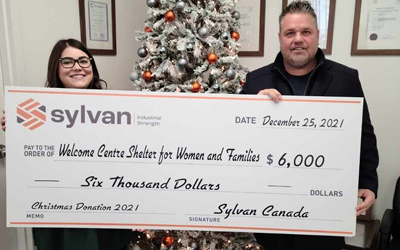 Perth Amboy, NJ
Sky High for Kids
Sky High is a nonprofit organization dedicated to supporting children undergoing treatment for cancer and other life-threatening conditions. In 2021, our New Jersey Office raised $30,000, qualifying us as a Major Surgical Sponsor. The funds raised helped support several initiatives, including: funding a floor in the Advanced Research Center (ARC) at St. Jude Children's Research Hospital; supporting the first and only pediatric cancer immunotherapy center at Texas Children's Cancer and Hematology Center; and building three training facilities in sub-Saharan Africa with Texas Children's Hospital's Global HOPE Program, to increase capacity of medical care for the 100,000 children battling cancer and blood disorders in that region.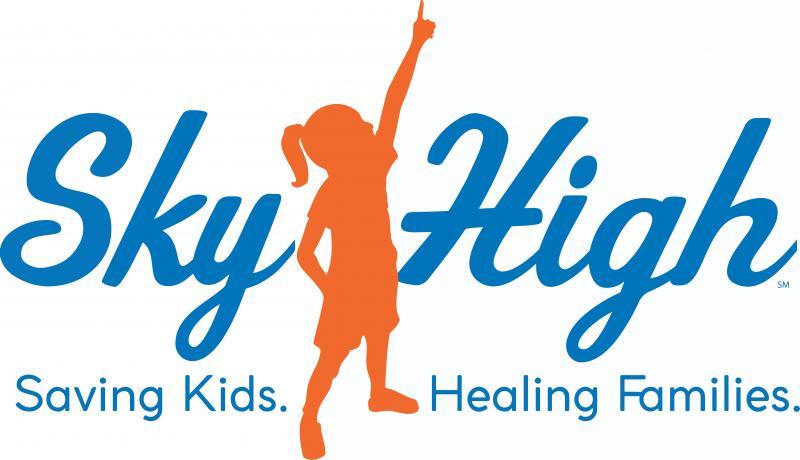 Project Spotlight: Detroit Electrical Systems Operation Center (DTE ESOC)
LS Brinker/Barton Malow awarded our Michigan team this project. With the acquisition of Great Lakes Mechanical (GLM), we partnered together to complete a critical infrastructure project in Detroit. Our team completed the mechanical installation – including BIM, plumbing, HVAC, fire protection, and building management system – for this 69,000 sq. ft. facility. The building incorporates redundant chilled and heating hot water plants, and custom air handling units with infrared air purification and filtration systems. Recently, we were also contracted to deliver a scaled down version of this facility in Romulus, MI.
---
Sign up for our Newsletter